Scroll down below to sign up for Roy Huff's email list for more great blog posts and free content or to earn FREE DAILY ENTRIES for a chance to win a $250 Amazon Gift card.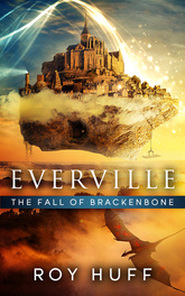 Everville: The Fall of Brackenbone
Ancient civilizations, parallel worlds, aliens, time travel, epic fantasy, dragons and college! Books #3 and #4 in the best-selling, award-winning Everville series can be read as stand alone novels & have it all for teens, new adults, & all ages alike.
CLICK
to view the entire series.
---